Services we provide
The field of wealth management basically covers two legal instruments, trusts and foundations, as possible solutions. Based on foreign, mainly German, models going back several decades, trusts have become established in Hungary in recent years and are increasingly used by local companies and individuals. Our office has many years of professional experience in the field of wealth management, during which time we have encountered many claims, aspects, various cross-border assets, and asset elements and have carried out many successful restructurings.
Wealth management structures can be used for a variety of purposes. The basic objectives are to keep assets intact across generations, to ensure the long-term financial well-being of the family, to protect against potential creditors, to address matrimonial property considerations and even to take advantage of possible tax benefits. KCG Partners can provide guidance in all of these areas by developing and implementing an individual wealth management plan and, if required, by participating in the operation of the wealth management. We also have the competitive advantage of providing tax planning and advisory services, an essential element in setting up the right plan for such a major step.
A common feature of the legal instruments is that in both cases the principal/founder transfers ownership to the asset manager, who manages the assets for the benefit of the named beneficiaries and may distribute the assets or their proceeds to them. The transfer of ownership does not, however, mean that in these fiduciary relationships, the principal/founder ceases to have the right to dispose of the property, since in both trusts and foundations the principal/founder and the asset manager (in the case of a foundation, for example, the trustee/trustees) may be the same person. This also means that the trustee can remove assets from his/her property (from bequests, risks) while retaining the right to dispose of them.
The advantage of a trust is that there is no legal minimum capital requirement and, as a general rule, no auditor is needed, but "only" the assets have limited legal personality, the conflict of interest rules are stricter and an MNB notification/authorisation is required. The advantages of a foundation are that it can be established for an indefinite period, there is no MNB notification/authorisation, the established trustee is a separate legal entity and the foundation itself can act as a trustee.
Clients we serve
Wealth management is an exceptional area in which we work not only with companies but in many cases with individuals, taking the client-lawyer confidential relationship to a new level. We are proud that in addition to our corporate clients, private families with large estates have placed their trust in us in the area of wealth management and that we have been able to help preserve and enhance family wealth over the long term and across generations.
Value we deliver
KCG Partners' diverse and wide-ranging professional experience enables it to consider, at the planning stage, any tax, financial market, creditor, matrimonial or other considerations that may affect the wealth. We have earned our clients' trust through our comprehensive and tailor-made service and our many years of experience in the field of wealth management. Our clients' objectives in trust administration include the inter-generational preservation of accumulated wealth, business(es), real estate and other high-value assets, holding assets together, anticipating a possible unexpected death, setting the framework for future benefits to beneficiaries in relation to asset administration, and establishing creditor protection and other family law considerations.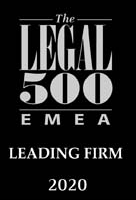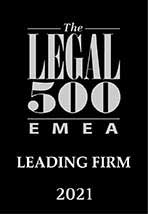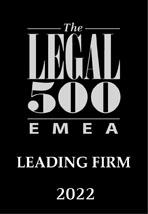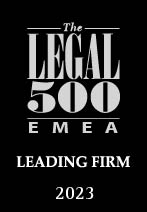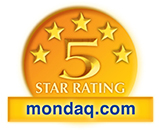 INTERNATIONAL AWARDS

"An interviewee reports that the team is "pleasant to work with."

— Chambers Europe, 2021

'KCG's lawyers have important skills like critical thinking, creativity and high problem-solving skills.'

— Legal500, 2021

'Readily available, highly-skilled and business-minded team of lawyers with competitive prices. Excellent organization of resources to deliver legal services in a timely manner and by keeping their commitments.'

— Legal500, 2022

'KCG Partners has a team of highly ethical, competent and dedicated business lawyers. What we value most is that they always suggest multiple approaches to an issue, with detailed analysis of the possibilities and consequences'.

— Legal500, 2020

The strong alliance among its partners makes the firm unique on the market. Their close collaboration is one of their strongest strengths that helps them a lot in getting new clients.'

— Legal500, 2023