Services we provide
ESG is derived from the initials of the words Environmental, Social and Governance. Each of these three words covers a pillar, the basic aim of which is to tackle the major challenges of the 21st century, such as the environment, global warming or social inequalities. We help companies navigate the challenging and ever-changing world of ESG by advising on all aspects of ESG issues and helping companies to comply with changing legislation, including:
Monitoring of publications by supervisory bodies (EBF, ESA, ECB, MNB)
Identification of ESG disclosure obligations
Advice on the proper interpretation of and compliance with the NFRD, CSRD, CSDD and ESRS
Advice on the correct interpretation of the CRR and Pillar 3 disclosures and on how to comply with disclosure obligations
Proper interpretation of the SFDR and review of the content of PAI statements
Issuing green bonds and assisting in meeting post-issuance obligations
Compliance with the Directives on improving gender balance and pay transparency
Compliance with the Taxonomy Regulation
ESG asks companies the following questions which we can help you answer: Did your company disclose all the information properly, which is necessary for the market participants to decide if your business activities are sustainable?
Is the managing body of your company transparent and well structured?
Is the allocation of tasks and responsibilities between managers transparent?
Is your business model sustainable?
Does your risk management policy manages properly physical and transitional risks?
Is there an appropriate gender balance in the management?
Are employees' salaries based on transparent gender-neutral principles?
Do you have enough capital to make your economic activity sustainable, and would you like to issue a green bond to do so?
How much renewable energy does your company use?
Would you like to issue green bonds to finance a geothermal well or a solar farm to produce and use renewable energy?
Clients we serve
KCG Partners works with the ESG coordinating bodies of large and sophisticated organisations and credit institutions for whom effective management of ESG issues is key to achieving business success, as well as gaining and maintaining a competitive advantage in the marketplace.
Value we deliver
Our clients appreciate our proactive approach to ESG consulting. We constantly monitor studies, draft legislation, proposals and consultation documents published by EU and national supervisory and competent authorities with the aim of informing our clients of the obligations they are likely to face in the future, before they enter into force, thus enabling them to prepare in good time.
We create value for our clients by providing expertise in the areas of law that are also affected by ESG considerations. Closely linked to the field of property development is the Energy Performance of Buildings Directive, labour law the Wage Transparency Directive, company law the Gender Equality Directive and "green" finance in general, energy law. In addition to ESG considerations, KCG Partners provides comprehensive advice to its clients, taking into account other legal and business considerations, enabling them to comply with ESG obligations in the most efficient way possible and to gain and maintain a market advantage over competitors.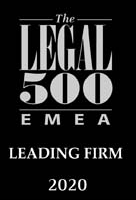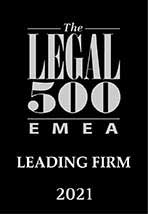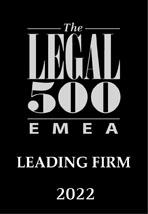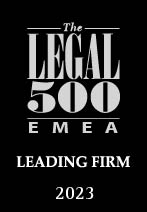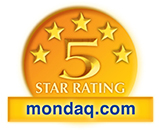 INTERNATIONAL AWARDS

'Readily available, highly-skilled and business minded team of lawyers with competitive prices.'

— Legal500, 2021

'Responsiveness, proactivity, with a business-minded approach.'

— Legal500, 2021

'Clients stress that the lawyers are 'fast, very well prepared and detailed.'

— Chambers Europe, 2019

'The collaboration and the performance continuously are on a high level.'

— Legal500, 2023