Services we provide
KCG Partners provides comprehensive legal services including sophisticated tax planning and deal structuring. Our clients regularly request our tax insights at the outset of their transaction planning due to our deep knowledge of tax law and our industry sector focus. Our areas of work include:
Tax planning, risk advisory and tax investigations
Transactional tax planning, deal structuring
Tax optimizing for corporate reorganizations and group structuring
Property investments and development projects
Investment-related tax planning
Transfer pricing
Employment tax advising for executive compensation, employee benefits, secondment and global mobility
Cross-border tax counselling
Clients we serve
Our clients bring their complex tax challenges to KCG Partners. These clients span diverse industries and sectors, including manufacturing, utilities, telecommunication and financial services. Whether they are domestic or international companies, investors or private clients, our clients receive comprehensive tax legal services for all corporate, finance and real estate transactions.
Value we deliver
Clients turn to KCG Partners not only for our innovative approach to tax consulting, but also because our tax experts consistently provide high-quality advice that is clear and understandable to business executives. Our clients frequently bring our tax experts into the deal team at the outset of their transactions in order to address the tax issues critical to the success of their deals.
Our clients also appreciate our proactive approach to tax advising, an approach that is committed to solving challenges before they become issues. Our tax experts are continuously monitoring the legal environment to help our clients achieve their goals, minimize threats and maximize tax efficiency.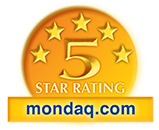 INTERNATIONAL AWARDS

"The 'very professional' two-partner team at KCG Partners Law Firm has an expanding client portfolio which has added several international companies. Practice head Eszter Kamocsay-Berta is recommended along with Gabriella Gálik, who is 'thorough, precise and hardworking'."

— Tax, Legal500, 2017

KCG Partners Law Firm advises on the tax aspects of cross-border M&A transactions and the tax implications of employee share plans. Eszter Kamocsay-Berta and Gabriella Gálik are 'very commercial and solution-driven'.

— Tax, Legal500, 2018

The 'proactive' team at KCG Partners Law Firm is instructed on the tax aspects of infrastructure projects and restructurings. It also advises on the tax implications of employee transfers and share schemes. Managing partner Eszter Kamocsay-Berta and Gabriella Gálik, who is 'enthusiastic' and 'comes up with solutions that are beneficial to the client', lead the team.

— Tax - Legal500, 2019