Financial regulatory and capital markets
Services we provide
KCG Partners has extensive experience in the representation of financial institutions across the full spectrum of legal banking and financial regulatory matters. Our financial team assists international banks, fund management companies, investment advisers and custodians in the banking and finance area. Our clients involve us in the formation and registration of funds, mergers and dissolutions, and we provide representation before regulatory agencies, in connection with investigations and in litigation matters.
KCG Partners is also a well-known legal service provider in the Hungarian capital markets. Our clients rely on us to help them secure the right mix of financing in the equity and the debt capital markets. Our firm has extensive market knowledge and broad international experience at structuring and negotiating financing to meet the strategic goals of our clients.
Clients we serve
We are experienced in representing both finance sources and finance recipients. Our clients include private and public companies, asset-based and cash flow-based lenders, mezzanine and second-lien lenders, private equity firms, hedge funds, investment funds and other regional, national and international investors acting in borrower, lender, issuer, underwriter, note-holder, agent, arranger and other similar capacities.
Value we deliver
With its international and multidisciplinary deal team, KCG Partners is exceptionally well positioned to provide its clients with results-driven commercial advice thereby helping them address some of their most challenging business issues. Our clients appreciate our commercially focused expertise both in the structuring, managing and realizing of complex transactions as well as in the navigating of wider regulatory issues resulting from Hungarian and EU legislation. Due to our deep understanding of complex financial products and the markets, our clients receive the support they need to successfully complete transactions and capitalize on new opportunities.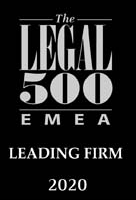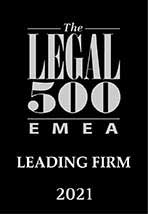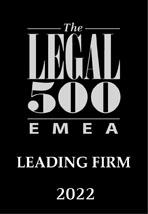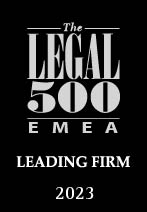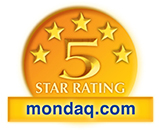 INTERNATIONAL AWARDS

'KCG Partners is one of the best prepared and proactive law firms I have ever worked with and definitely the best value for money. Their professional knowledge, ideas and approach toward solving issues have always impressed me and that is why I have chosen them as a business partner.'

— Legal 500, 2023

Eszter Kamocsay-Berta and Levente Csengery are highly diligent, with robust experience in structuring and negotiating deals.

— Legal 500, 2020

'KCG's lawyers have important skills like critical thinking, creativity and high problem-solving skills.'

— Legal 500, 2021

'They are very responsive, effective and pro-active when solving even quite complex issues. Their negotiation skill is also admirable.'

— Legal 500, 2022