Services we provide
We provide dispute resolution services across a wide spectrum of our practice, including general commercial, employment, financial and contractual litigations, M&A-related disputes, litigations concerning tax matters, public & administrative law and real estate issues.
Our clients receive support across the full-business life-cycle of a litigation, including the pre-litigation stages, negotiations, strategy formulation and alternative dispute resolutions procedures. If the alternative dispute resolution does not lead to a solution we conduct litigation proceedings before national courts and arbitral tribunals.
Before disputes even arise, our team regularly performs due diligence and risk audits as the best ways to actually avoid the dispute. Our team is capable to prevent the escalation of the disputes and to resolve them effectively. We have dealt with a number of highly sensitive matters where we had to use our ability of crisis management. Our method is to be pro-active to take steps to influence the outcome of the case rather than just react to the events in the proceedings.
Clients we serve
Our clients span diverse industries and sectors, including manufacturing, IT/telecom and financial services. Whether they are domestic or international companies, or even private clients, we provide them with high-quality legal services for their litigation cases.
We are proud that 90% of our work comes from repeat business and referrals, and 85% of our clients have used our services more than once. This is the result of our strategic choices to avoid over commitment, and prefer quality over quantity. The strong alliance among our partners is recognized by one of our greatest asset by our clients.
Value we deliver
Our value proposition extends beyond the financial aspects of litigation. For businesses, litigation is an unwelcome distraction that creates stress and causes anxiety no matter which side you are on. It jeopardize and negatively affect productivity. Dealing with these issues internally also leads to a drain on corporate resources.
We help our clients to reduce this stress, conserve these resources and generate value for their organizations by applying a collaborative approach aimed at jointly uncovering the most efficient path to tackling their issues. Our clients choose us because they feel comfortable, aligned and confident with us.
We achieve this by prioritizing clear and transparent communication and by our dedicated attitude, empowering our clients to make well-grounded choices. We fight tirelessly to protect their rights, advocate for their interests, and achieve optimal outcomes in every litigation matter.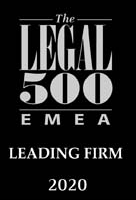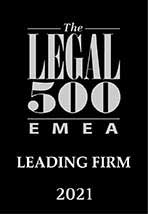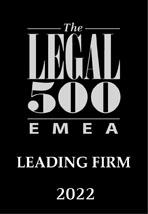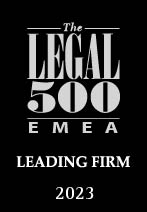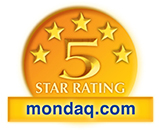 INTERNATIONAL AWARDS

'KCG Partners Law Firm's litigation team is made up of 'very responsive, agile and practical' lawyers who have a solid foundation across various areas, namely employment, commercial and contractual disputes, as well as real estate and insolvency. International referrals and cross-border mandates are growing areas of work, owing to the firm's membership of the AllTesy Law network of international practices. U.S trained and qualified partner Levente Csengery and Rita Párkányi, also head of the French desk, jointly lead the practice.'

— Dispute Resolution, Legal500, 2021

'KCG Partners Law Firm is particularly noted for its experience in employment litigation, and it is also active across contract, banking, real estate, trade mark and insolvency disputes. Rita Párkányi and Levente Csengery head the team.'

— Dispute Resolution, Legal500, 2019

'KCG Partners Law Firm handles domestic and cross-border litigation. Recent highlights include representing a multinational company in a contractual dispute against a local company. Rita Párkányi and Levente Csengery are recommended.'

— Dispute Resolution, Legal500, 2018

'KCG Partners Law Firm meets 'the standards of an international law firm at lower prices'. It represents local and international companies in disputes that touch on a broad range of legal fields. Rita Párkányi is recommended.'

— Dispute Resolution, Legal500, 2017

'Rita is a highly skilled business lawyer with deep experience in employment, dispute resolution, litigation and data protection matters. She advises clients across many aspects of employment law – C-suite hires, terminations, staff re-structuring and internal organizational regulations – and has daily, hands-on involvement in a number of multi-sector corporate restructurings.'

— Dispute Resolution, Legal500, 2015

The collaborative and agile team at KCG Partners Law Firm is well versed in handling complex, cross-border disputes regarding employment, contracts and corporate governance issues. The group also regularly handles cases involving real estate, insolvency and commercial issues. US-qualified Levente Csengery co-leads the department with Rita Párkányi, head of the firm's French desk.

— Dispute Resolution, Legal500, 2023

'The dispute resolution team is very effective and adaptive, always in tune with the market.'

— Dispute Resolution, Legal500, 2023

'The strong alliance among its partners makes KCG Partners unique on the market. Their close collaboration is one of their strongest strengths that helps them a lot.'

— Dispute Resolution, Legal500, 2022