Services we provide
When our clients need to manage the relocation of key staff, KCG Partners provides them with both pre-decision counseling as well as departure and destination assistance relating to all permanent or short-term assignments. Our clients also rely on us to create relocation policies in accordance with their ongoing business strategies. We regularly assist clients with the following services:
providing pre-decision counseling;
setting up cost and time estimates;
advising on and coordinating immigration and tax matters;
assisting with compensation planning; and
providing destination services (e.g. lease advisory and tenancy management).
Clients we serve
KCG Partners assists businesses ranging from entrepreneurial companies to large multinationals in all facets of their relocation plans.
Value we deliver
Our clients especially appreciate our ability to go beyond the basic legal logistics of relocation in order to address the bureaucratic nightmare of immigration issues and the important business impacts of taxation issues. Our clients receive advice on international tax compliance and assistance with creating a smooth and predictable process through Hungary's immigration administration.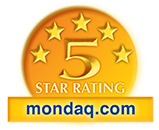 INTERNATIONAL AWARDS

Interviewees also appreciate the team members' pragmatism: "We can sit down and discuss matters. They grasp the legal side quickly but also have a very personable approach."

— Employment, Chambers Europe, 2019

Clients stress that the lawyers are "fast, very well prepared and detailed."

— Employment, Chambers Europe, 2019

KCG Partners Law Firm handles a raft of contentious and non-contentious mandates and is particularly experienced in advising on employee stock ownership plans. The group acts for a number of clients in the financial services sector. Levente Csengery and Rita Párkányi jointly head the department.

— Employment, Legal500, 2019