Services we provide
KCG Partners has extensive experience in a diverse range of corporate, M&A and direct investment deals.
Clients request our assistance with transactions of all forms and sizes, including private M&A, joint ventures and corporate restructuring. They also rely on our advice for complex corporate governance, compliance and regulatory issues. We work with domestic, regional and global companies on all aspects of buying and selling companies and businesses, oftentimes involving a cross-border element.
We also focus on advising businesses and investors on direct investments in Hungary whether they be in agricultural and tourism projects or in highly complex regulated markets, such as energy, finance and insurance markets. Our clients rely on us to guide them in making appropriate investment choices for capitalizing on Hungary's skilled workforce, appealing business environment, and attractive investment incentives. We are especially experienced in brownfield and greenfield investment projects in major business sectors.
Clients we serve
Our clients include strategic, professional and financial investors, public and private companies, lenders, boards of directors and special committees.
Value we deliver
Our clients find special value in our advice because we don't just understand the law – more importantly, we work to understand their businesses, corporate organizations and business strategies. We know that their transaction or investment can be the most significant business event in the history of their organization. For this reason, we offer to our clients tailor-made deal management services through all stages of the transaction. From strategy formulation to negotiations, on-field coordination and business operation integration, we help clients bridge the gap between aspiration, planning and execution.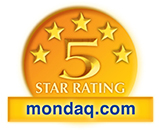 INTERNATIONAL AWARDS

Dynamic' team advises clients on corporate transactions and energy investments, and has a strong focus on renewable energy. Practice head Eszter Kamocsay-Berta regularly advises (GDF Suez) on energy related regulatory matters.

— Legal500, 2014

"Gabriella is a certified tax advisor and mediator. She has advised on large scale operational and process restructurings across a wide range of industrial sectors, and is a noted real estate transaction specialist. She is also vastly experienced in M&A, and has worked on many high-profile commercial and industrial deals."

— Legal500, 2015

"A recognized expert in restructuring, construction and energy matters, Eszter has over 15 years of top tier experience in M&A, dispute resolution, employment and tax law. She advises multinationals and their local subsidiaries, representing clients from the oil and gas, renewable energy, construction, financial, chemical, pharmaceutical and automotive industries."

— Legal500, 2015

"Gabriella Gálik is a 'Recommended M&A Lawyer' in Hungary"

— Chambers Europe 2016

"Gabriella Gálik is a 'Recognised M&A Practitioner' in Hungary"

— Chambers Europe 2017

"Gabriella Gálik is an 'Other noted M&A Practitioner' in Hungary"

— Chambers Europe 2018

KCG Partners Law Firm is regularly instructed on cross-border M&A and complex corporate restructurings. Managing partner Eszter Kamocsay-Berta and Gabriella Gálik lead the department.

— Commercial, Corporate and M&A, Legal500, 2019

Professional team with excellent skills.

— Legal500, 2020

They are a team of highly professional, empathetic and flexible attorneys, who strive to give straightforward and clear advice to their clients even in the most complex cases. This client-friendly attitude makes them easy and enjoyable to work with.

— Legal500, 2020

We always get undivided attention and the lawyers take care about our cases. As to the corporate matters, for us it is important that they can handle more complex joint venture deals such as ours and know the French language and business culture. They have helped us to grow from a start-up company to a successfully operating joint venture.

— Legal500, 2020