Services we provide
KCG Partners addresses our clients' need to eliminate or mitigate risks deriving from unwittingly breaking international and local information protection laws. We have assembled a team of cybersecurity, privacy and data protection experts so that our clients can rely on our specialized knowledge and extensive experience to help them navigate the abundant EU and Hungarian legislations pertaining to data privacy and security. Our clients frequently request our assistance with the following matters:
Drafting and auditing privacy and cyber security policies
Preparing and responding to data security breaches
Handling privacy-related claims and disputes
Drafting privacy statements for online activities
Advising on employee privacy (including counseling on monitoring employees and employee privacy relating to e-mail, internet, security cameras (CCTV), access control systems, etc.)
Advising on financial privacy and healthcare privacy
Advising on marketing policies (including advising on the information protection implications of direct marketing)
Advising on data processing and data transfer agreements (including cross-border data transfer - both intra-group and with third parties)
Executing data protection due diligence for M&A deals
Advising on the legal interpretation and application of data protection laws by the data protection authorities
Managing litigation related to cyber security, privacy and data protection
All of our clients have faced administrative and procedural difficulties arising from the EU General Data Protection Regulation ("GDPR"), applicable to all EU Member States since May 25, 2018. At KCG Partners, we allay the fears of our clients with our standardized assessment process through which our firm assists our clients to outline the necessary steps they can take to comply with the law.
Clients we serve
KCG Partners works with domestic, regional, and global companies to adopt sound privacy and security practices in order to ensure regulatory and legal compliance as well as otherwise protect their businesses. Whether they are EU or non-EU companies, our clients depend on us to help them properly collect and process personal and business information in connection with their offering of goods and services, both in Hungary and throughout the EU.
Value we deliver
Our clients appreciate that our expertise covers the full spectrum of European and domestic legislation related to privacy and data protection compliance. They also value the fact that we regularly deliver a strategy that is closely tailored to each client's unique business goal, due to our expert team's ability to apply a pragmatic and commercial approach to privacy and data protection compliance.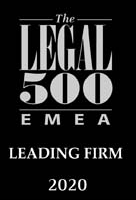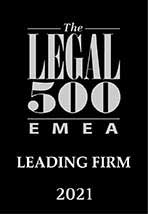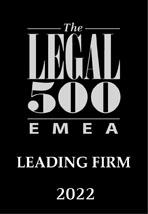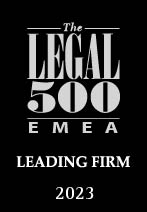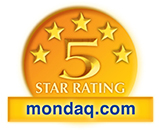 INTERNATIONAL AWARDS

Rita is a highly skilled business lawyer with deep experience in employment, dispute resolution, litigation and data protection matters. She advises clients across many aspects of employment law – C-suite hires, terminations, staff re-structuring and internal organizational regulations – and has daily, hands-on involvement in a number of multi-sector corporate restructurings.

— Legal500, 2015

'KCG is extremely client focused and able to understand a client's specific circumstances. Their teamwork is extraordinary.'

— Legal 500, 2023

'KCG Partners is one of the best prepared and proactive law firms I have ever worked with and definitely the best value for money. Their professional knowledge, ideas and approach toward solving issues have always impressed me and that is why I have chosen them as a business partner.'

— Legal 500, 2022

'Compared to other firms, KCG Partners' team is hugely dedicated. They are committed to understand the business objectives of our firm and to support completion from the legal side. They are very responsive, accurate in their work and I have always the impression to be treated as a high priority client.'

— Legal 500, 2021

'Professional team with excellent skills.'

— Legal 500, 2020