Services we provide
As your employees are the heart and the soul of your company, with KCG Partners, you receive legal strategies aimed at supporting a vibrant and productive workforce for your company. We help employers navigate the challenging and frequently changing landscape of employment law by addressing all the complexities of employer-employee relationships, including:
establishing and terminating employment relationships;
realizing restructurings and large-scale lay-offs;
dealing with collective disputes and trade union matters;
advising on confidentiality undertakings, non-competition agreements and executive compensation schemes;
safeguarding trade secrets; and
managing HR compliance issues.
Clients we serve
KCG Partners works with the HR leaders, department heads and boards of directors at large and complex organizations, for which effective employment law management is crucial to the success of their businesses.
Value we deliver
Our clients find special value in our employment practice due to our preventive approach, crisis management capabilities, and track record in employment litigation.
With our preventive approach, our clients can take advantage of our guiding principle: where business risk is concerned, it is better to be safe than sorry. Our clients not only benefit from our drafting of regulatory compliant employment policies, but they also regularly receive assistance with developing and implementing preventative strategies via HR compliance reviews and audits.
With our crisis management, our clients can take comfort in our well-established methodology for swiftly and effectively dealing with employee fraud and other misconduct. Our clients receive first-response case and risk assessment reports as well as alternative action plans. We also collaborate with our clients on avoiding reputational damage by tackling the legal aspects of detrimental media coverage.
With our employment litigation, our clients receive prompt, cost-effective results due to our up-front, objective assessment of all key factors, including the facts, the law, mediation/arbitration prospects and settlement possibilities. When our clients face especially complex labour law situations involving high-level executives, we supplement our team of internal employment experts by working closely with employment law professors, HR professionals and forensic experts.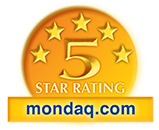 INTERNATIONAL AWARDS

Best known for its work on employment litigation, acting for an impressive multinational clientele spanning the pharmaceutical, healthcare and financial sectors. Regularly handles an array of contentious employment mandates, including dismissals and TUPE issues.

— Employment, Chambers Europe, 2019

KCG Partners Law Firm is particularly noted for its experience in employment litigation, and it is also active across contract, banking, real estate, trade mark and insolvency disputes. Rita Párkányi and Levente Csengery head the team.

— Dispute Resolution, Legal500, 2019

KCG Partners Law Firm handles a raft of contentious and non-contentious mandates and is particularly experienced in advising on employee stock ownership plans. The group acts for a number of clients in the financial services sector. Levente Csengery and Rita Párkányi jointly head the department.

— Employment, Legal500, 2019