THE FIRM
KCG Partners Law Firm is a business law firm supported by strong litigation and tax advisory capabilities. The Firm combines the efficiency and economy of an elite local law firm with the in-depth knowledge of a global firm.
Over the last decades, we have established a strong reputation for the work we do. We have market leading practices in employee stock ownership plan (ESOP), industrial property development, employment, tax and regulatory/compliance.
Value creation
Our clients are complex organizations with pressing legal issues that frequently challenge not only their businesses but also their entire industries. Dealing with these issues oftentimes leads to a drain on corporate resources.
We help our clients conserve these resources and generate value for their organizations by applying a collaborative approach aimed at jointly uncovering the most efficient path to tackling their issues.
Our clients receive support across their full-business life-cycle, from strategy formulation to value delivery. They involve us at all levels of their organizations, from the boardroom to their production fields.
Long-lasting relationship
We are proud that 90% of our work comes from repeat business and referrals, and 85% of our clients have used our services more than once. This is the result of our strategic choices to avoid over commitment, and prefer quality over quantity.
In addition to our own team, our clients are afforded immediate access to a carefully selected set of law firms to address their regional and international legal needs around the world.
KCG Partners is a member of Ally Law, a global legal network of 71 law firms and 2800 lawyers in 46 countries. Ally Law is committed to delivering high quality and responsive services, local business intelligence and value with global depth and reach.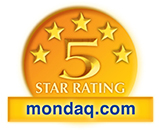 RANKINGS

The 'proactive' team at KCG Partners Law Firm is instructed on the tax aspects of infrastructure projects and restructurings. It also advises on the tax implications of employee transfers and share schemes. Managing partner Eszter Kamocsay-Berta and Gabriella Gálik, who is 'enthusiastic' and 'comes up with solutions that are beneficial to the client', lead the team.

— Tax - Legal500, 2019

At KCG Partners Law Firm, the team is singled out for its 'business-minded approach and in-depth knowledge of employment law'. Levente Csengery and Rita Párkányi jointly head the team.

— Employment, Legal500, 2018

Sources praise Levente Csengery for his "very useful advice." He often represents clients in litigation, and is lauded for being "absolutely on the dot with his knowledge of employment law," as well as being "experienced, very skillful and helpful in supporting us.

— Employment, Chambers Europe, 2019

KCG Partners Law Firm is regularly instructed on cross-border M&A and complex corporate restructurings. Managing partner Eszter Kamocsay-Berta and Gabriella Gálik lead the department.

— Commercial, Corporate and M&A, Legal500, 2019

KCG Partners Law Firm handles a raft of contentious and non-contentious mandates and is particularly experienced in advising on employee stock ownership plans. The group acts for a number of clients in the financial services sector.

— Employment, Legal500, 2019

The 'professional, quick, thorough and well-structured' team at KCG Partners Law Firm advises on industrial developments such as greenfield investments and infrastructure projects. It assisted with the development of a €354m toy manufacturing plant in Hungary. Managing partner Eszter Kamocsay-Berta and Gabriella Gálik lead the team.

— Projects & Energy, Legal500, 2019